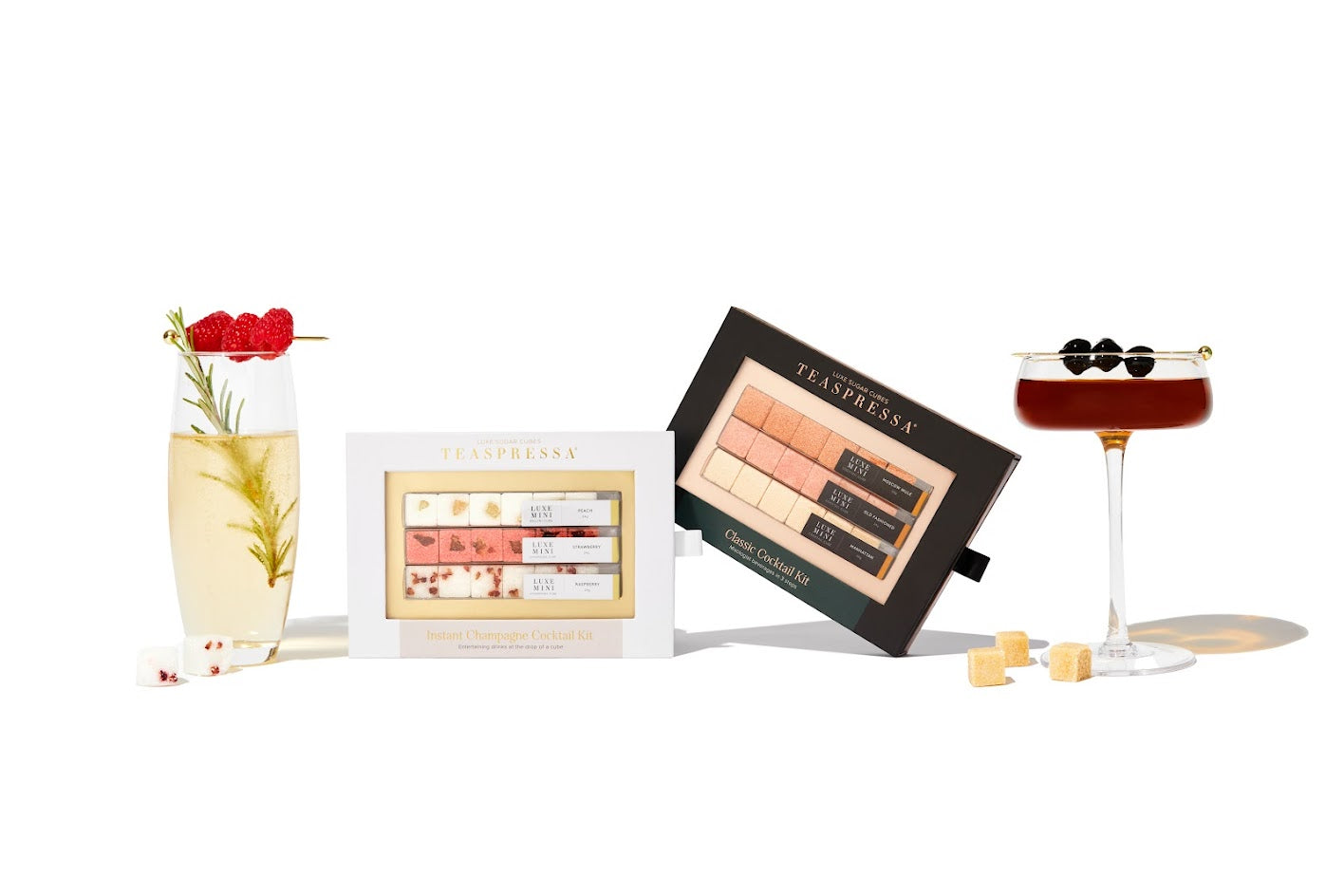 Recipes, How-To's, And Tea Time!
How do you brew?
Keep your morning coffee ritual alive, and get all the health benefits of tea! Discover all the different ways you can brew Teaspressa with the coffee setup you've got right now in your own home.
Pour over
Best for extracting the most intricate flavours and aromas. This method may take more time, but it's worth it.
View Tutorial
Aeropress
This is best for travel. It's the quickest way to make a tea shot or even a cup of tea on the go!
View Tutorial
Discover true versatiliTEA
From the art and science of a perfect tea latte, to DIY beauty treatments, tea-infused baked goods, and even tea-inspired cocktail mixes, we've got recipes that'll help you make every moment special.
Pumpkin Spice Cold Brew + Cold Foam
Make a delicious treat for the season: a pumpkin spice cold brew featuring Teaspressa's Cape Town tea and cold foam using LUXE Sugar cubes!
View Recipe
Iced Caramel Cape Layered Macchiato
A delicious Macchiato recipe just in time for the holidays!
View Recipe
The tea time blog
Take a minute for yourself. Sit back and relax with a cup of Teaspressa and our Tea Time Blog — full of fun tea facts, ideas, inspiration, and more!